1. Hamilton Pool Preserve (Dripping Springs, Texas)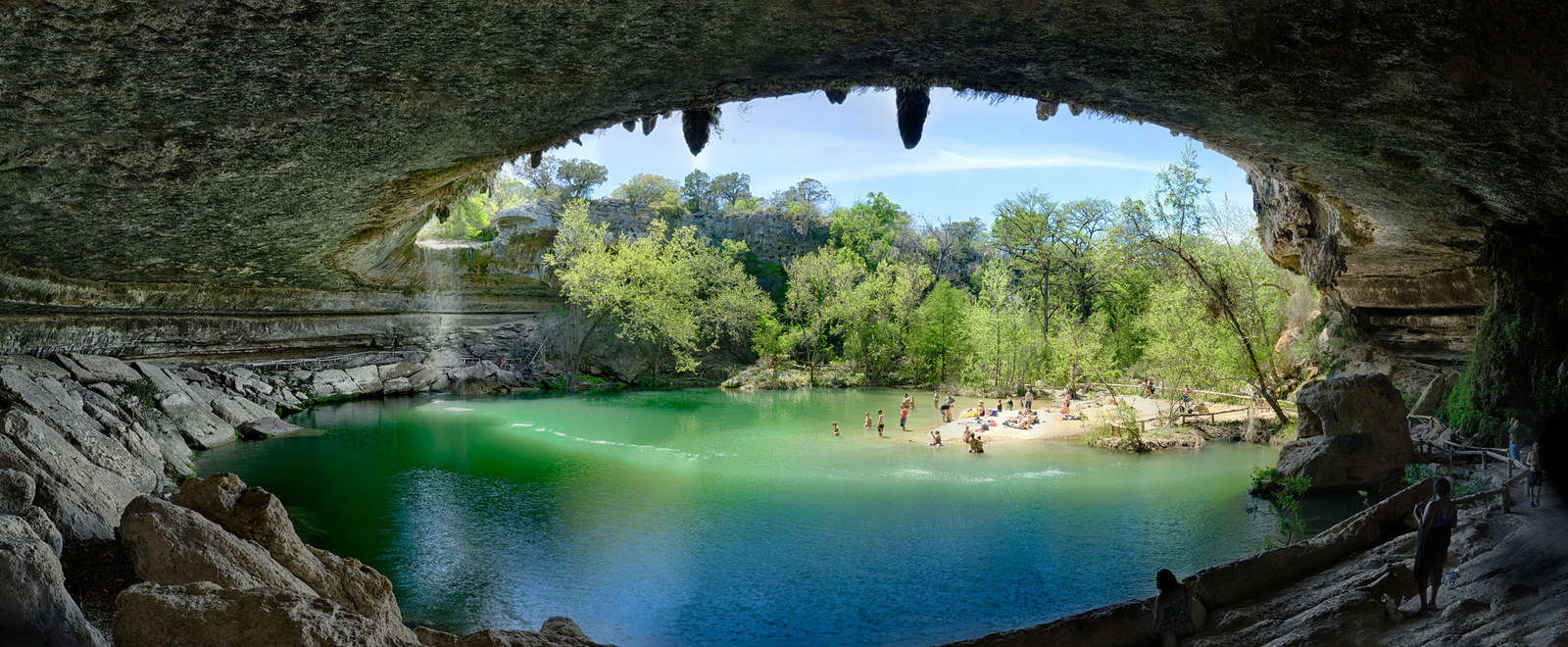 When in Austin, take the 30 minute drive to Hamilton Pool. A quick hike brings you to the jade green swimming hole surrounded by limestone cliffs.
2. Devil's Pool (Zambia, Africa)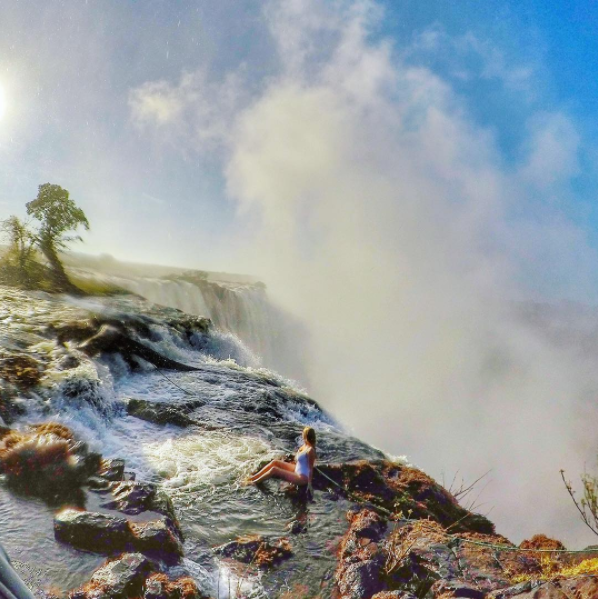 As the name suggests, you have to be quite the dare devil to take a dip in this infinity pool overlooking Victoria Falls, one of the biggest waterfalls in the world.
3. Grotta Della Poesia (Roca Vecchia, Italy)
Nestled on the Adriatic Coast at the heel of Italy's boot sits this turquoise sinkhole. It's one of many crystal clearcoves along the rocky coast, perfect for cooling off after a day in the Mediterranean sun.